Upcoming Live Webinars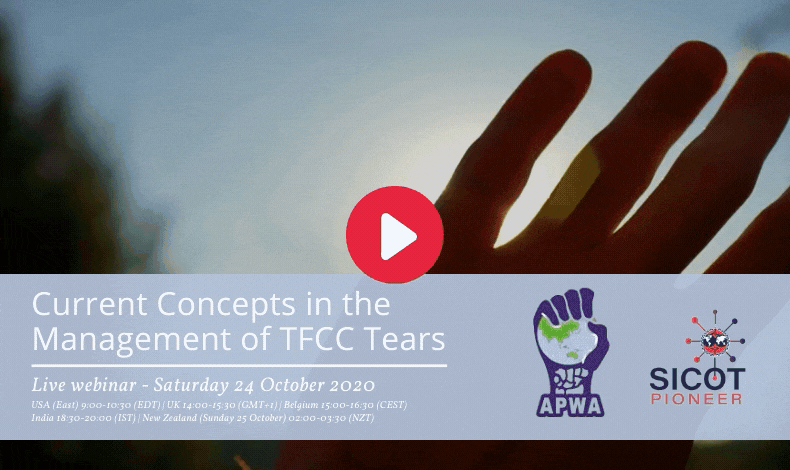 Current Concepts in the Management of TFCC Tears
Date: Saturday, 24 October 2020
Time: 15:00-16:30 (Belgium/CEST)
A triangular fibrocartilage complex (TFCC) tear is a common cause of ulnar wrist pain and distal radioulnar joint instability. Yet, not all TFCC tears are symptomatic and need to be treated. In collaboration with the Asia Pacific Wrist Association, the SICOT Hand Committee presents their first webinar, in which they discuss their approach in managing a TFCC tear and describe techniques in TFCC repair and reconstruction.
Got an interesting TFCC tear discussion?
All registrants are invited to submit their difficult or interesting TFCC tear cases to be discussed by our faculty live during the webinar! Please send your cases as a four-slide PPT file (first slide with registrant's name, designation and email; second with history; third with exam; and fourth with imaging) to pioneer@sicot.org for consideration, and our panel will pick the most interesting cases to feature!